It is a word that many have heard, but often get misunderstood.  Most people think that "Aloha" is a word that means both hello and goodbye.  That is not true, and in fact the true meaning of Aloha is so much more than that.
It is true that in Hawaiian we say "Aloha" both when greeting someone and also saying goodbye.  But that is not to be taken literally.
The real meaning of Aloha in Hawaiian is that of Love, Peace, and Compassion.  It's the guidelines of how to live – a life of Aloha is one when the heart is so full it is overflowing with the ability to influence others around you with your spirit.
Many people when coming to Hawaii feel the need to say "Aloha" every time they see someone, and every time they say goodbye.  This in a way weakens the strength of the word.  Saying "Aloha" should come genuinely from the heart, as that is what it means – sincerity of the heart.
We are all human, so why not be honest about the fact that sometimes- you simply aren't happy to see someone! That is a perfect time where it would be inappropriate to say Aloha.  So please be conscientious when saying "Aloha" to people.  it is much appreciated but we want to keep the concept of Aloha strong.
Once you understand what Aloha means, you will get a better glimpse of Hawaiian life where family (Ohana) and the connections of the heart are some of the most important aspects of our culture.
The Aloha Spirit
While you are on Kauai (or all of Hawaii for that matter), you may hear references to the "Aloha Spirit".  This is one of the largest signs that Aloha means much more than hello/goodbye.  The Aloha spirit is what we strive for in life, and is a good guideline for treating people around you with love and compassion.  It is something that we emulate every day on our tours of the Na Pali Coast, which is why we get so many repeat business and people referring us to their friends and family.
The best part of Aloha is that the more you express your love and compassion for yourself and those around you, the more it comes back to you.  That is why it has become such a part of everyday language in Hawaii.  That is why people say it when greeting or saying goodbye – we want to perpetuate the feeling so that the Aloha Spirit continues throughout the day.
So we encourage you to make Aloha part of your vocabulary, but please do it knowing the true meaning, so that you can say it with significance and sincerity.
With that, we will say "Aloha" to you and your Ohana!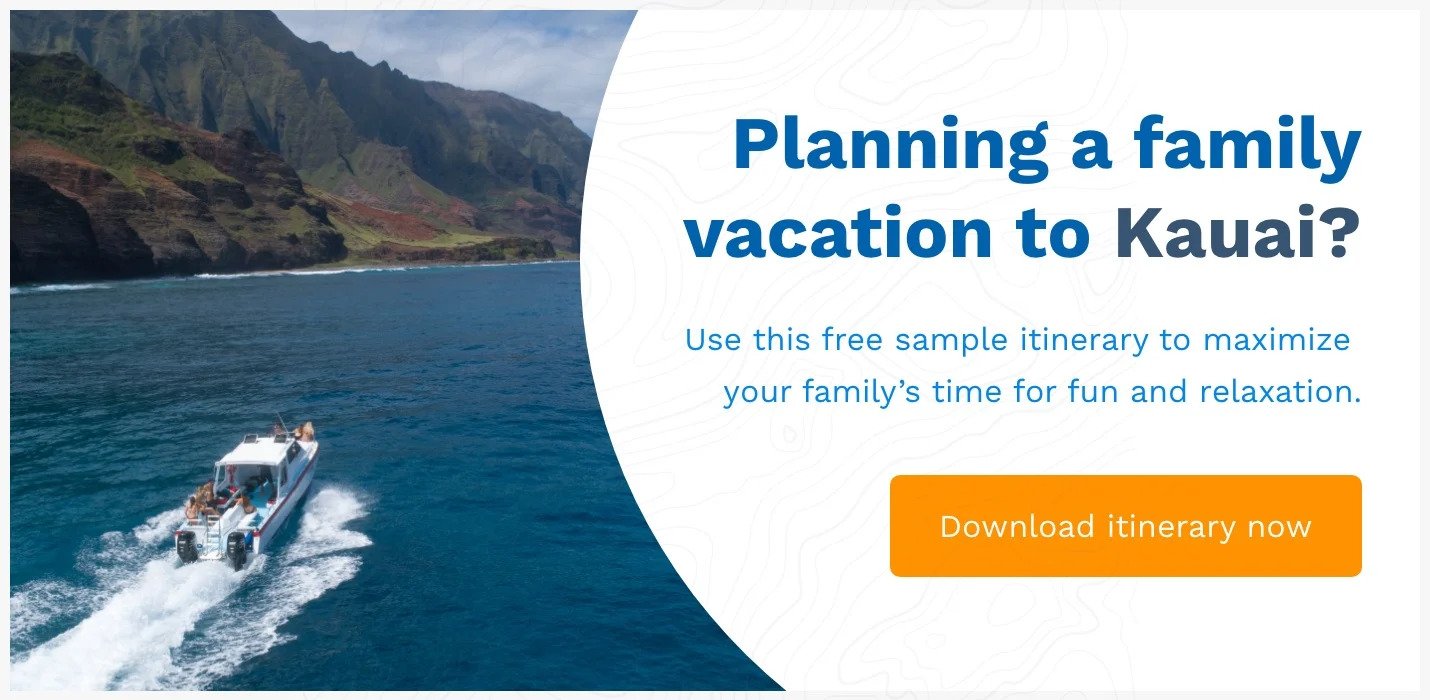 Note: This post was first published on Sep 19, 2013. It has since been updated regularly for freshness and relevance.