When you want to take a vacation and take your children with you also, you might find it hard to find a destination that will allow you to do some fun activities with them. Kauai is one the Hawaiian islands that has the least commercial impact. It's definitely a friendly place for your kids, where they will not get bored even for a second. We know how kids are. They want to do this and that, since they have a short attention span.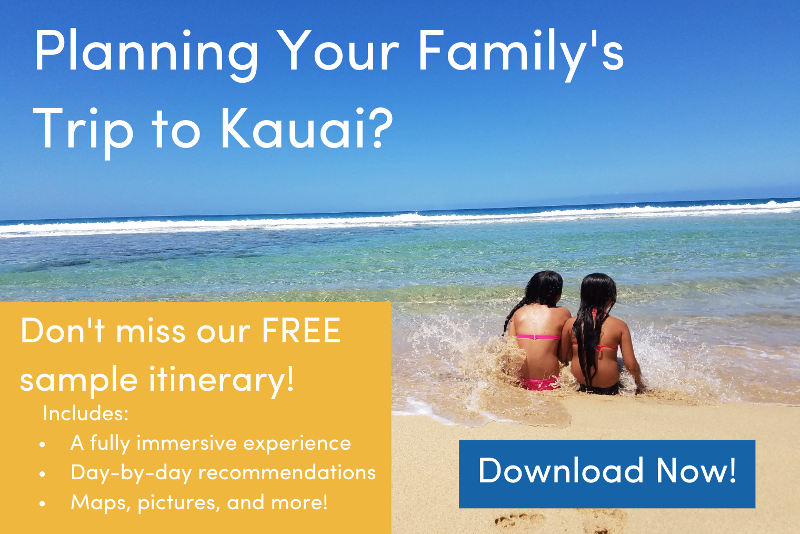 These are some fun things you can do on the island with your children, that will definitely make them happy and keep them entertained.
When you're on an island, you obviously want to go to beach, enjoy the sand, the ocean, lay in the sun, and just relax. Kids are crazy about the beach too, they love to play in the sand, and express their creativity. Kauai is the great choice for you, because it has beaches that have a playgrounds for kids. Poipu Beach has lifeguards that are always on duty, the ocean is calmer in this area, so these are both reasons for you to worry less about the safety of your kids.
Lydgate State Playground
This is a unique playground, that was put together by 7 000 volunteers. You can spend a whole day here, without you or your kids getting bored. The two protected lagoons are safe, and the smaller one is great for your kids to enjoy, since there aren't any waves there. Aside from that, the Kamalani Playground is the perfect place that your kids can explore for hours. When your kids are tired of running around, you can make a picnic by the beach.
Na Pali Coast Boat Trip
[ Photo credits: Byron Chin's Flickr ]
Taking a boat is a must when going on a beautiful island like Kauai. Almost all the families that come here take this trip. The view is surreal, the water is crystal clear like in no other place, and you'll also get the chance to see dolphins jumping around from the ocean to impress you and your kids. If your kids feel adventurous (and I'm sure they are), they can go snorkeling around here.
Na Aina Kai Botanical Garden
Kauai is also known for its botanical gardens. By taking a trip to Na Aina Kai, your kids will have the chance to enjoy fun mazes, tree houses, or even explore a rain forest jungle with bridges, tunnels, slides, and a railroad train designed for children. For kids under 13, there is a tour especially for them, that is called "Under the Rainbow" Children's Garden.
Are you ready to explore Kauai?
This Hawaiian island is the perfect fit for families that want to bring their kids along, and make sure they won't get bored. These are just a few of the magical things you can do here. There are many more others waiting to be discovered by you.
If you ever want to plan a trip to Hawaii, give us a call (808) 338-9980, and we'll make sure to make your vacation memorable.