Apart from an airport, Lihue, the commercial centre of Kauai, boasts of another gateway into the Garden Isle. It is the Nawiliwili Harbor. If you're arriving to Kauai on a cruise, this is where your ship will be docked.
Today, Nawiliwili harbor is the most significant harbor on Kauai and has a deep rooted history associated with the island.
This post dives into its history, nearby Niumalu beach park and other attractions you can explore for a fun-filled Kauai vacation.
Nawiliwili Harbor
Nawiliwili Harbor is located at the mouth of Huleia stream in Lihue. Numerous catamaran tours start from here and some cruise ships use this harbor as their port-of-call, i.e, to stop in between the voyage.
Nawiliwili harbor boasts of a small boat harbor, a cruise ship & commercial cargo port, and the Nawiliwili Yacht Club. The yacht club is well-known for organizing fleet races, boat handling courses, and fishing tournaments for people of all ages.
The moment you catch a glimpse of Nawiliwili harbor and the adjoining Niumalu beach park, it seems like Déjà Vu. This setting is recognized world over as it was featured in the Hollywood movie "Raiders of the Lost Ark."
What To Do On The Harbor
After deboarding the ship, you can either explore the nearby Kalapaki beach or make use of the free shuttle service to travel to your desired location.
The harbor has pick up areas for tour buses, rental car shuttles and has free shuttles to shopping centers. You can take a free shuttle to Kalapaki beach and anchor cove shopping center which has restaurants, ATMs, bathrooms and internet access.
Rice street, which can be accessed via a footbridge on the southern end of Kalapaki beach is well known for shopping outlets and eateries.
Nawiliwili Harbor History
Rumors have it that Nawiliwili gets its name from the wiliwili trees which were once found in abundance here.
Nawiliwili harbor has been an integral part of Kauai since the ancient days. The local communities flourished along the area as it nourished their main source of livelihood- fishing and taro farming.
Following Captain Cook's arrival and growth of local industries, especially sugar, the harbor grew in prominence and gradually became the main point on the island for transportation of cargo.
However, sailing vessels and cruise ships couldn't enter the dock because there was a fear of vessel bottoms smashing against the rocks. An anchorage near kukui point was the closest the ships could get to the harbor. The passengers or cargo were then loaded onto rowing boats and shuttled to the shore.
Realizing the island's need for a natural deepwater harbor, the area was dredged and protected by breakwalls. Thanks to the philanthropic efforts of Mr. George Wilcox, the dockyard was renovated to facilitate docking of passenger and cargo ships and became fully functional in 1930.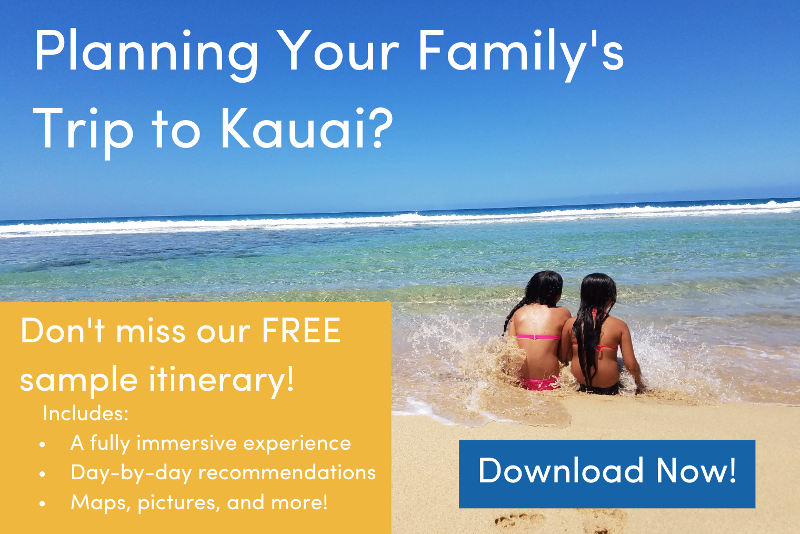 Niumalu Beach Park
Located on Nawiliwili bay, Niumalu beach park is adjoined by Huleia National Wildlife refuge to the west and Nawiliwili beach park to the east.
The place has a political history dating back to 19th century. It was home to the Konoas, the father son duo who served as Governors of Kauai during their respective tenures. This is where they organized all their social gatherings and important meetings. The trend continues to this day as Niumalu beach park is the preferred location for parties.
Before the jetty was built, Niumalu was a large sandy beach. It is still used as a launch pad for canoes and kayaks for exploring the Huleia River and sometimes even by fishermen. It has picnic tables, restrooms and a small park and is a great place for people who love solitude.
Attractions Near Nawiliwili Harbor
Your arrival to Lihue marks the foundation of your upcoming Kauai vacation.
If you are docked at the Nawiliwili harbor, with the availability of shuttle services, there are plenty of places you can visit nearby and have a great time. Check with your ship about free shuttles or rent a car for the rest of your travel.
Wailua Falls, Lihue
The eighty-foot twin waterfall is famous world over as it was featured in the opening credits of the TV series "Fantasy Island".
Wailua Falls is easily accessible waterfall as the viewing point is in close proximity to it. Depending on the flow, this twin beauty doesn't shy away from turning into a three tiered cascading waterfall.
To reach the falls, head north of Lihue along Kuhio Highway (Highway 56) and take a left onto Maalo road in Hanamaulu. You'll meet with a sign with directions to Wailua Falls. Follow this uphill drive until you reach the parking lot.
Kalapaki Beach
Fronting the exquisite Kauai Mariott Beach Resort, Kalapaki beach is very next to the Nawiliwili Harbor.
The beach is protected from big ocean waves through breakwalls and is popular as one of the most swimmer-friendly beaches on the island.
Kalapaki beach is armed with shopping malls, bar and restaurants, Ice cream parlors, restroom facility and a picnic area and offers a wholesome beach experience.
Lydgate Beach Park, Wailua
This place lures families and kids because of its white sandy beach, Keiki playground, protective snorkeling pools and other basic facilities.
The most interesting feature of Lydgate are its man-made pools. These pools are lined by boulders and protected from the rest of the ocean. Different varieties of fish grace the pool making it a snorkeling hotspot for kids and adults alike.
Kilohana Plantation and Kauai Plantation Railway, Lihue
The place takes you back to the 19th century and gives a glimpse of Kauai's farming days.
This 104 acre lavish estate boasts of more than 100 yr old buildings. The Kauai Plantation Railway offers an informative tour of the vast Estate with a knowledgeable guide by your side.
Last but not the least, brace yourself for an evening filled with entertainment, an amazing dinner and a history filled dance performance on Kauai's best authentic luau- the Luau Kalamaku, which takes place on Tuesdays and Fridays.
Kauai Museum, Lihue
Kauai Museum showcases local artists and the rich Hawaiian history.
This is the ideal place to absorb facts and events that have had a deep impact on the island- it may be the geological formation of the island, early native hawaiian life, significant moments like Captain Cook's first arrival to Waimea and many more interesting facts.
The museum is based in a lava rock setting on Rice street and is open from Monday through Saturday.
Ninini Lighthouse, Nawiliwili
Ninini point marks the northern entrance to Nawiliwili bay. This eighty foot tall lighthouse stands on a lava rock cliff on Ninini point in Nawiliwili.
The setting is similar to Kilauea lighthouse offering a panoramic view of the Nawiliwili harbor, beautiful coastline, and the islets.
If you're staying in Kalapaki area, take a morning walk to mini point for an unforgettable sunrise.
Conclusion
There are not many places in Kauai that are as special as the Nawiliwili harbor. A subject of awe for history buffs and a paradise for beach lovers, Nawiliwili harbor offers the best of both worlds. This combined with the exciting adventure that is about to unravel, makes Nawiliwili harbor, arguably, a gateway to the best vacation you've ever had.
Summary
Article Name
Nawiliwili Harbor - The Gateway of Kauai
Description
Apart from an airport, Lihue, the commercial centre of Kauai, boasts of another gateway into the Garden Isle. It is the Nawiliwili Harbor. If you're arriving to Kauai on a cruise, this is where your ship will be docked. Today, Nawiliwili harbor is the most significant harbor on Kauai and has a deep rooted history associated with the island.
Author
Publisher Name
Publisher Logo