Kauai has a lot to offer, but the west side of the island definitely gets a little more attention – and for good reason. After all, it is home to the iconic Na Pali Coast and the dramatic views of the Waimea Canyon. Plus, lots of other unique and Hawaii-esque activities to enjoy. While you could spend a week or more exploring this area, here's our suggestions for getting the most out of 24 hours on Kauai's west side – for when you are short on time!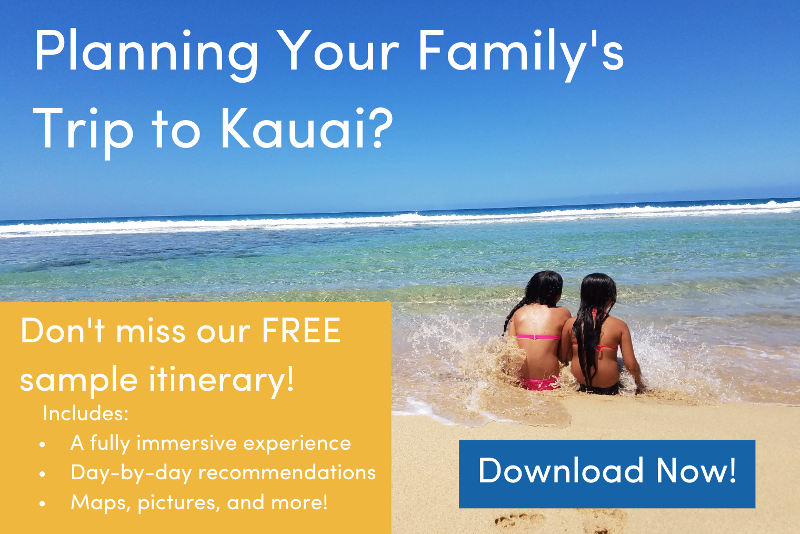 Catch an Epic Sunrise
Good news! If you are visiting Hawaii from the mainland U.S., waking up early should be a breeze (a warm, tropical breeze to be exact). If you are coming from the East Coast, waking up at 6 a.m. will be like waking up at noon back home. So, you really have no excuse to start your day early.
Check what time the sun will start to rise, and plan to be at your location of choice at least 30 minutes before that.
Some places we recommend are the Waimea Pier and Sleeping Giant Trail. Ideally, you'll want soft sand to walk on and some epic black, volcanic rocks to watch the waves crash on. But, an epic mountain view from a hiking trail is great, too! It truly is a meditative way to start your day.
Take a Boat Tour of the Na Pali Coast
We may be a little biased, but we think a Na Pali Coast tour is one of the best activities on Kauai. What better way to start your day than to join us at our 8:30 a.m. tour to see this beloved mountain range? (Just don't forget to book ahead, these tours are really popular!)
Tours take about five hours and include a stop for snorkeling and lunch. You'll also get a chance to see waterfalls, sea caves and maybe even some sea life like dolphins, turtles, and whales (depending on the season).
Enjoy Waimea Canyon Views
After taking in the epic views of the Na Pali Coast, you may as well hit up Kauai's other must-see destination: Waimea Canyon. While visitors with more time should definitely plan to do some hiking in this area, those with a tight schedule can still enjoy a drive to the various lookout points.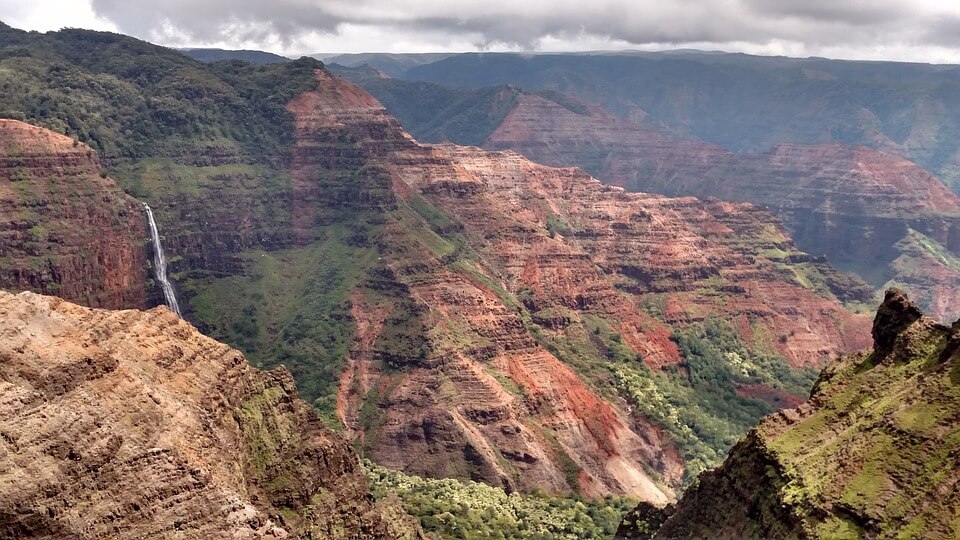 Have Some Beach Time
One of the best parts about being on an island is that you aren't far from a great beach to lounge on! Take a break from your explorations to enjoy some time on the beach, swimming in the ocean or walking along the water.
A few of our favorite beaches on the west side of Kauai are Polihale, Waimea Bay, and Pakala. If you still have some energy, you could always spend some time trying to surf – with a board or just good old fashioned body surfing! Just be sure to check the rip tide warning first. Or if you have some snorkel gear on you, why not get a look at what is under the water?
Sample Kauai Coffee
At this point, you'll probably need a little pick-me-up to keep exploring the Garden Isle. Luckily, Kauai Coffee has tons of delicious coffees waiting to be sampled, as well as a coffee bar if you'd like something a little extra fancy.
Needing something a little more substantial at this point? There are lots of great options, including plenty with fresh fish and other local ingredients. Shave Ice is always a good idea, too!
Go to a Luau
While getting the full luau experience is fun, for those short on time, reserving a 'show only' ticket may be a good idea. If you end up having time, you could plan for the entire experience which usually includes enjoying the buffet and listening to some live music.
Don't want to be tied down to a reservation? Ask the locals where the best live music is that night, and go grab a Mai Tai while you enjoy a jam session. Wherever you are, don't forget to take a peak outside as the sun dips behind the horizon. Hawaii has some gorgeous sunsets!