Shipwreck Beach Kauai, located at the far end of the Hyatt.
Almost at the end of the road in Poipu, right before it turns to dirt and continues on toward Malehep'u Beach, you will find the turnoff toward Shipwreck's beach.  Many people avoid going here, as the Enormously-sized Grand Hyatt resort sits on it's shores, and many often assume that the beach is part of the resort's property.  But all beaches are actually in the public domain – you cannot own the shoreline in Hawaii.
For those that do come here, you will find a fantastic beach where the waves crash along the shoreline in the summer months, and provide a serene setting in the winter.  If the conditions are right (and they usually are), the breakers will be lined up with a crowd of surfers who are eager to ride the challenging barrels of the waves here.  For south shore surfing, Shipwreck beach Kauai is one of the best.
When the waves are good, the surfers put on quite a show, since the waves break only about 100 feet from the shore.  This is as close to the action for watching some of the island's best surfers as it gets.  When it's on, you do not want to go swimming – the fierce currents and undertows will sweep you up in no time.  But if the water is calm, this beach is also a great spot to swim around.  If in doubt, check with the lifeguards on duty or with the hotel if you can't find a lifeguard.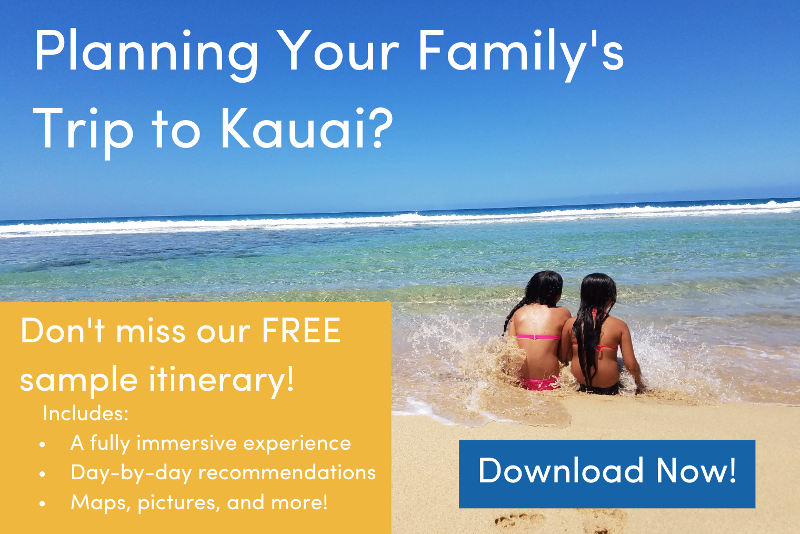 On the eastern edge of the Shipwreck beach Kauai is a large cliff overlooking the water, with a trail leading to the top.  Some people enjoy jumping into the water, however you should realize that this is not recommended by us, especially if you do not know the water below.
You will find a good mix of locals and tourists here, everyone enjoying a bit of sunshine on an amazingly beautiful beach.  It's a great venue for people watching, as you see characters of all shapes and sizes soaking up rays, trading stories, and enjoying some time with their friends.
After a day in the sun, you can find some amazing dining options at the Grand Hyatt right next door, or for something more casual you can try Kalapaki Joes or Brenneke's, both a short distance west from Shipwreck Beach.
Shipwreck Beach Kauai is definitely a highlight of Kauai's South Shore, and one of our favorite beaches on the whole island.  It's a great mix of people, activity, and beautiful scenery that is well worth a visit or two.