With Kauai's magnificent rainforests, mountains and vistas, it's no surprise that it's home to many of the world's most loved camping spots. The island has 13 campgrounds in total – six of which are state campsites and the remaining seven county campsites.
Kauai has much to offer when it comes to this unique activity, so we've prepared a quick guide to camping around the island for all eager campers. In this article, we discuss things you need to prepare before your camping trip and feature 5 of Kauai's most beautiful camping spots. 
What to Prepare
The first thing to check and take note of when camping in Kauai is the weather. Although the island's average yearly temperature ranges between 84 and 69 degrees, rain can be sporadic. Some rainfall on your trip could make your way to a campground more dangerous and leave you with an experience less eventful than expected.
We recommend checking the weather at least a week before your planned trip. Usually, a weather pattern from previous weeks can help you determine the best day to go camping. Better yet, plan your camping trip around the month of August, which is usually the island's warmest and driest month. 
Secondly, make sure to secure a camping permit from Kauai's county campsites before your trip. All state areas are administered by the government of Hawaii. They prefer that campers make advanced reservations on their online portal, whether you're planning to camp out at a state or county site.
Kauai's Best Campgrounds 
1. Na Pali Coast Wilderness Park
Starting with the most sought-after camp site on the island, the Na Pali Coast Wilderness Park features an adventurous hike along its 4,000 foot seaside cliffs. Camping on the Na Pali grounds requires hiking beyond Hanakapiai Valley where drinking water is scarce despite waterfalls and streams cutting through valleys along the way.
Campers at Na Pali will have the opportunity to explore further through snorkeling and kayaking. Be prepared to pay the camping fee of $10 per person and make sure to have ample food and water with you to make the most our of your time in this spectacular campsite. 
2. Haena Beach Park
Haena Beach Park is another favorite among Kauai's locals and tourists. It covers the most popular beach around the island's North Shore, as well as Tunnels Beach – a famous spot for snorkeling and relaxed swimming. 
Great for backpackers, this campsite features clean public showers and restrooms, as well as barbecue grills anyone can use. With lifeguards always on duty, this camping spot is also perfect for families with kids and groups who plan on swimming during their stay – the beach can be exposed to open ocean waves that can make some spots difficult to navigate. Haena is a great option if your priority is to feel safe during your camping trip.  
3. Anahola Beach Park
Kauai is home to the most beautiful bays and beaches on the planet and Anahola Bay is no exception. Located on Kauai's east shore, the bay is the perfect place for travelers to enjoy a lovely stroll by the beach. Within the bay, is a convenient camping spot called the Anahola Beach Park.
The idyllic beach is surrounded by ironwood trees, giving campers some much-needed shade from the tropical Hawaiian sun. The right end of the bay is perfectly built for a safe and enjoyable swim making it a prime spot for locals and travelers alike. The Anahola Beach Park is an attractive option for campers that want to bum it out on beautiful beaches, chilling by the shore without a care in the world, and soaking up that warm Hawaiian sun.
4. Hanalei Beach Park
With a name that means "crescent bay," there is none more beautiful than Hanalei. The bay itself is shaped like a half moon, peppered with golden sand backed by 4,000-foot-high green mountains teeming with flora. 
Hanalei is the ideal camping spot for travelers who are looking for the perfect balance of water and land. The pristine camping spot is home to lush green mountains and several breathtaking waterfalls. Hanalei is also the largest bay in Kauai, so travelers will find that there is much more to explore than meets the eye – you can expect to wake up to beautiful sunrises on soft sand, and maybe a good view of surfers catching gentle morning waves.
5. Koke'e State Park
Nestled along the edge of Waimea Canyon, Koke'e State Park is home to some of the prettiest scenery on the island of Kauai. The campsites found here might be minimally developed, but that won't matter when you're exploring all that this breathtaking park has to offer.
Spanning more than 4,000 acres, camping at Koke'e State Park will offer panoramic views of both the Grand Canyon of the Pacific and Kalalau Valley. The area has been specifically developed for hiking and camping, with clearly marked campsites and seven main hiking trails – each one taking wanderers to one-of-a-kind adventures. 
Campsites at Koke'e cost $12 for residents per night for up to six persons and $18 for non-residents. However, if you prefer not to pitch a tent, you can opt to stay at the Koke'e Lodge, which offers cozy cabins at the heart of the park. The cabins available are great for groups of 4 and even for families with kids. 
Ready for the Experience of a Lifetime? 
It was a challenge picking only 5 campgrounds to feature because there are various sites that dot the island, some being privately-owned but just as exciting. That being said, we highly recommend just using this guide as a starting point and doing further research to find a campsite that perfectly matches your ideal camping vacation.
Whether you're looking to save on rentals or experience something unique on your trip to Kauai, we hope this guide has been helpful in planning your trip to The Garden Isle. Just remember to come prepared, and the island's wonders will take care of the rest.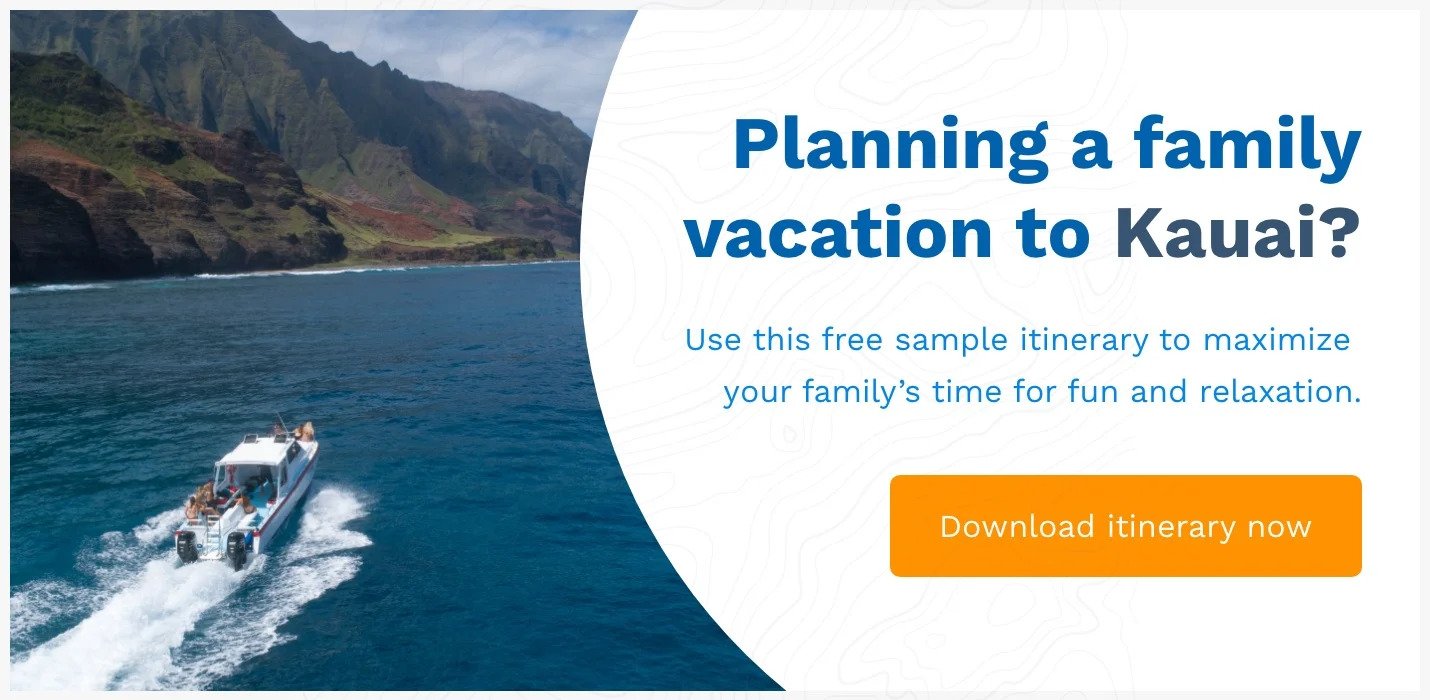 Related Articles
Summary
Article Name
Camping in Kauai: Quick Guide and Top Spots
Description
Kauai has much to offer when it comes to camping. Here are 5 of Kauai's most beautiful camping spots. 
Author
Publisher Name
Publisher Logo