Kauai is home to sandy beaches, magnificent mountain views, epic hikes, and diverse wildlife. But what many travellers often forget is the amazing myths and legends associated with Kauai.
Hawaiians have a knack of explaining things through legends and folktales. And like almost any place on the island, Kauai also has its share of fascinating legends.
In this article, we'll share 3 of the most fascinating legends of Kauai that will make you appreciate "the Garden Isle" even more.
1. Hiku and Kawelu
One of the most popular attractions on Kauai is the magnificent Waimea Canyon. A famous legend from this area is the love story of Hiku and Kawelu. The legend goes something like this:
Hiku, a demigod, visited the human realm and fell in love with a princess, Kawelu, and soon they were married. One day after an argument, Hiku got upset and left Kawelu to never return. Living in despair without Hiku, Kawelu committed suicide. When Hiku was informed about his wife's death, he was filled with remorse and vowed to bring her back to life. He visited Poe, the land of the dead, to convince his wife to return.
Legend has it that Hiku used a long rope made of strong vines to go deep into the valley of the Waimea Canyon where the spirits of the dead were dwelling. When he found Kawelu's spirit in Poe, he pronounced his undying love for her and begged her to return by touching the rope on which he had descended. Kawelu touched the rope and returned to the land of the living again. The two lived happily ever after.
2. The Legend of Naupaka
There's a popular legend behind Naupaka (called the half-flower of Hawaii), a flower in Kauai that is unique to Hawaii.
In Ancient Hawaii, there once lived a beautiful princess named Naupaka. One day she encountered a handsome fisherman named Kaui while taking a stroll on the beach and fell in love with him. But because she was royalty and Kaui a common fisherman, Naupaka realized their marriage would be forbidden.
Determined to marry her love, Naupaka travelled with Kaui for days over mountains, forests, valleys, and streams in search of the high priest. Once they found him they revealed their love for each other and asked him to marry them. But the priest wouldn't give them the permission. He told them only the Gods could decide whether they could marry and asked them to pray to them to receive an answer.
As the two lovers prayed, a heavy rain fell upon them full of lightning and thunder. Princess Naupaka knew then that their love was doomed. She tore the flower from her hair and ripped it in half. She presented the other half to Kaui and told him to return to his former life as a fisherman. Legend says that the Naupaka flowers bloom in halves to mourn the tragic fate of the two lovers.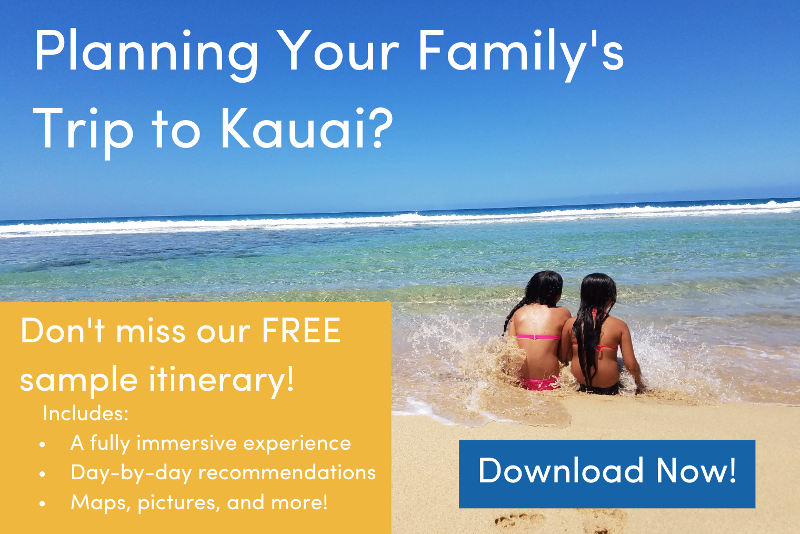 3. The Legend of Kukona
Kauai has a rebellious history. Before the Hawaiian islands were united under one common kingdom, each island had its own chief. All of these chiefs were at constant war with each other. While all the Hawaiian islands were ravaged by war, the island of Kauai maintained its peace and independence for over 500 years. The credit for this amazing achievement goes to King Kukona, the king who ruled Kauai in the 14th century.
Legend says that leaders from Oahu, Maui and Molokai were led into battle by Hawaii Island's chief, Kalaunuiohua, in an effort to add Kauai to his kingdom. But King Kukona was determined not to surrender Kauai's peace and independence. When Kauai was attacked by the warriors led by Kalaunuiohua, King Kukona and his army fought bravely and defeated their attackers. After the battle, he took all four chiefs as hostages. But instead of killing them or punishing them for their deeds, King Kukona set them free. Because of this act of kindness, a peace treaty was signed which ensured that peace was maintained on the island of Kauai for centuries.
So these are the three fascinating legends from the island that is known as "the Garden Isle." Would you like to share a fascinating legend or myth you've heard about Kauai? Please do so in the comments section below.