If you are a camping enthusiast and you happen to be in Kauai, there is no better place to be in. It is an unexplainable fulfilment that sweeps over us when we trade the royal cozy beds with the pillowy white sand under the stars. Favourable temperatures, beach side camping, watching the beautiful sunsets, all make Kauai an all year round camping destination. This is also a boon for globetrotters who sometimes find themselves out of budget.
Do You Need A Permit to Hike the Napali Coast?
State Park vs. County Camping Permits
In Kauai, you can't just put up a tent on a random beach and spend the night. This is against the law, which was enforced to stop problem-campers mushrooming everywhere.
Getting a camping permit in Kauai is not as easy as it seems. Since the permit granting system is not centralised, depending on the jurisdiction, the campgrounds are categorized as county and state park campsites.
State park camping grounds are much safer and spacious when compared to county campsites and are thus, charged more. It's not that the county campsites are bad. You just have to exercise caution while selecting a good location to camp as some county sites can be filled with homeless people and drug addicts.
Also, check for the weekly schedules for each camping ground as they remain closed on different days of the week, for cleaning and maintenance. As evident, careful planning should be involved if you are serious about camping in Kauai.
If you are confused, head over to Kauai.gov for detailed information on information on offices handing over permits at different locations and camping ground timings.
State Park Campsites
Kokee State Park
Who wouldn't like to camp at campsites neatly marked and separated by beautiful ginger groves? Or, if you prefer more space, you'll not be able to resist the open grassy camping ground at the center of Kokee state park.
Kokee state park is a fusion of raw camping and modern amenities. With delicious coffee and food available at the lodge and with amenities like tables, dishwashing facilities, and power outlets, camping at Kokee state park is a no-brainer.
A plethora of trails that originate from Kokee, are additional benefits of camping here. Grab hold of a trail map from Kokee museum to acquaint yourself with all the trails and wildlife.
(Make sure you read our detailed article on Kokee State Park, for all the adventures the place has to offer)
Napali Coast State Park
This state park has 4 campsites — Hanakapiai, Hanakoa, Kalalau and Milolii.
One of the most important things you should do before starting the world famous 11 mile long Kalalau trail, is to secure a camping permit for Kalalau. The Kalalau permit also allows hikers to camp at the Hanakoa campsite, which is 6 miles further from the trailhead. This is a respite for hikers who get fatigued midway and who need to take a break from the trek when they find themselves in impending darkness or unfavourable weather.
The permit is valid for 5 days. Which means, if you camp at Hanakoa for one night, you'll have only 4 days left to camp at Kalalau. The campgrounds were recently closed temporarily due to heavy rainfall and flooding. So, its advised that you check their accessibility before planning to camp. The reservations can be made online through the State of Hawaii website.
To hike beyond Hanakapiai falls you'll need a hiking permit as well.The Milolii camping ground is accessible only for kayakers and paddle boarders with suitable permits. The kayak journey to Milolii is quite adventurous and the permit will be granted to you only if the authorities think you have the nerve for it.
Polihale State Park
The best part about Polihale is 'on the beach vehicle access' and the large campground with expansive options. You can take the 4 wheel drive to the desire area and setup your tent beside it. However, make sure you refer the tide charts before deciding to camp close to the waves so that water doesn't reach your tent.
With showers, day use shelters, restroom facilities and an opportunity to swim under the stars and do some shore fishing, Polihale State Park is a favourite amongst campers in Kauai. The permit can be booked online, similar to the above mentioned state park permits.
Note: Road access to Polihale State Park is not smooth. It's recommended that you take a 4 wheel drive for a trouble-free experience.
County Campsites
Haena Park: Closed on Monday nights
Anahola Beach Park: Closed Thursday morning and Friday.
Anini Beach Park: Closed every Tuesday morning and Wednesday.
Hanalei Blackpot Beach Park: Open Friday and Saturday only.
Haena Beach Park: Closed every Monday morning and Tuesday.
Lucy Wright Beach Park: Closed Monday morning and Tuesday.
Salt pond Beach Park: Closed Tuesday morning and Wednesday.
Hanamaulu Beach Park: Open Thursday, Friday and Saturday only and closed on school holidays and rest of the week.
Lydgate Beach Park: Closed Tuesday nights.
Note: The timings may vary by the time of publishing this article. Please cross check with Kauai county authorities before you plan on camping at the above mentioned county camping grounds.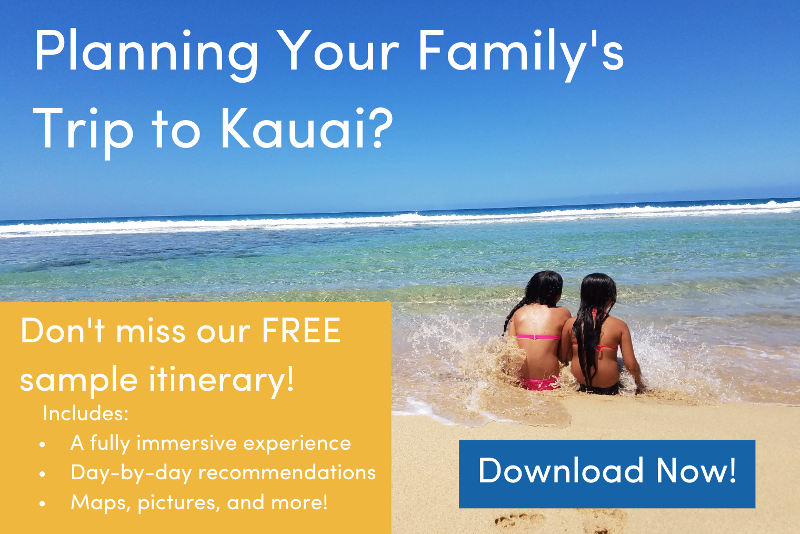 Additional Tips For Camping in Kauai
Camping should be a well planned activity in Kauai. You need to plan exactly where you are going to camp and on what dates. You can't just randomly walk to the permit office and ask for a one month all round camping pass.
Check the permit office timings. There are four locations where you get a permit. The permit office in Lihue is open the longest, i.e, from 8 am to 4 pm Monday to Friday. The other three offices are in Kapaa, Kilauea and Hanapepe locations and are open for 4 hrs a day, 3 days a week. Please keep a printed copy of the permit to produce when asked by the authorities.
Be prepared for a downpour. It's not uncommon in Kauai to rain all year round.
Embrace the roosters. They're all over the island. Take special caution not to set up your tent under trees with low lying branches, unless you want your tent to be covered in bird poop.
Camping equipment: If you're a pro camper, head over to Walmart to buy your own camping gear. If you're on a short vacation and buying is not your thing, there are rentals on every corner of the island. Kapaa is well known for renting all types of kayaking and camping equipment.