Taking your Kauai Photos back home can't be forgotten!
To get quick Kauai Photos if you are short on time.  It is no doubt that Kauai is a beautiful island, full of amazing spots at every turn.  But if you are coming here on vacation your time might be limited to see everything that you will want to see.
Whether you are looking to immortalize your memories on this island, make your friends jealous, or simply to just have an excellent facebook photo, we thought it would be worthwhile to devise a list of the best photo opportunities on Kauai.  Below is the best spots that we know of.  Being a family-owned business of native Hawaiians, we think we've got a good idea of the best spots :).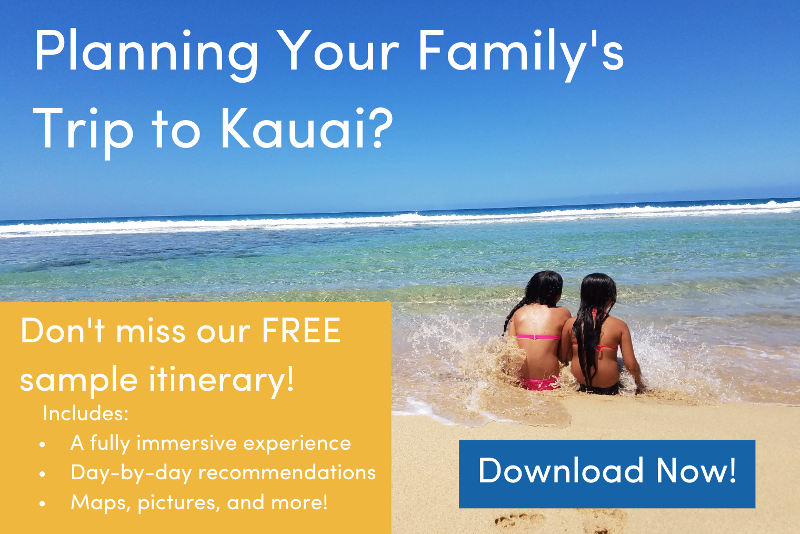 Spouting Horn – The lava rocks of the south shore go straight into the ocean, and in some places just out over the surface.  One such place there is a hole in the top layer of rock.  Every time a wave passes under the rock, the water is forced through this hole, spitting out with great force.  The effect looks similar to a whale spitting out through it's blowhole.  It is a great little natural wonder and makes for some excellent photographs.
To get here: Follow directions to Poipu.  When in Poipu head east along the shoreline and look for signs to Spouting Horn. 
Kalalau Lookout – This is a must to have in your Kauai Photos collection. The Kalalau valley is one of the most spectacular places on the island, and perhaps the world.  The rugged Na Pali cliffs surround one of the islands largest valleys that juts 2 miles inland.   There is no road that leads to the valley floor, and the only access by air or a boat charter.  However, you can drive to a lookout point 4,000 feet above in Kokee State Park.  It is worth going as the view of the mountains and sea are second to none.  From this height, the view out to sea is so incredible, so vast, you can actually see a slight curve in the horizon.
To get here: Follow directions to Kokee State Park on the West side of the island.  Follow the road through Kokee nearly to the end.  You will see signs for the Kalalau lookout to turn on your left. 
Wailua Falls – This Double waterfall up the Wailua Valley is a beautiful sight, with easy access right off the road.  Many Waterfalls on Kauai are challenging to get to, but this one has an easy viewpoint where people of all physical ability can enjoy.  A variety of bird life can be seen from the viewpoint as well, adding some life to the photograph.
To get here: Take Highway 50, between Kapaa and Lihue is the turnoff to Wailua Falls, clearly marked by signs.  Turn at the Scooter rental shop.  Follow the road for 4 miles.
Kilauea Lighthouse – This historical lighthouse is a fantastic shoot for you Kauai photos and opportunity, and one of the most picturesque lighthouses you will find anywhere.  You can view the lighthouse from a viewpoint for free, or drive in to get up close for a nominal charge of $5 per car. Next to the lighthouse is a wildlife preserve where a multitude of sea birds find refuge.
To get here:  Take Highway 50 to Kilauea.  Turn at the Menehune food mart and follow the signs to the lighthouse.
Hanapepe Swinging Bridge – The Hanapepe river cuts through the middle of historic Hanapepe on Kauai's southwest side.  A favorite spot for kids to play on, this bridge has much history behind it, the first version of it being built over 100 years ago.  In 1992 during Hurricane Iniki the bridge was destroyed.  Soon thereafter it was rebuilt for all to enjoy.
The bridge is also in the middle of Hanapepe's historic art district, which comes alive every Friday for art night.  This is a great time to visit the bridge as there is much going on all around.  But if you wish to see the bridge at a time where it is not so busy, you might want to go during the week.
To Get Here – Take Highway 50 to Hanapepe.  Turn right at the bottom of the hill past Port Allen.  You will see a sign for art night.  Drive to the end of the road and turn left, and park near the Spice Factory.  You will see a sign for the swinging bridge. 
This guide is brought to you by Makana Charters, a local Hawaiian family owned tour boat based out of Waimea on Kauai's West side.   We offer daily trips to the spectacular Na Pali coast, a natural wonder not to be missed.  We are providing this guide to give our guests the best possible experience while visiting our island paradise.