During the majority of the 19th and 20th centuries, Kauai's main source of income was farming from places like the Kilohana Plantation. There was a time when sugar cane was the chief export on Kauai and much of Hawaii. Nowadays in the 21st century, tourism fuels Kauai's economy.  Our beautiful beaches, mountains, and hospitality are second to none and attract millions of visitors every year.  But this was not always the case.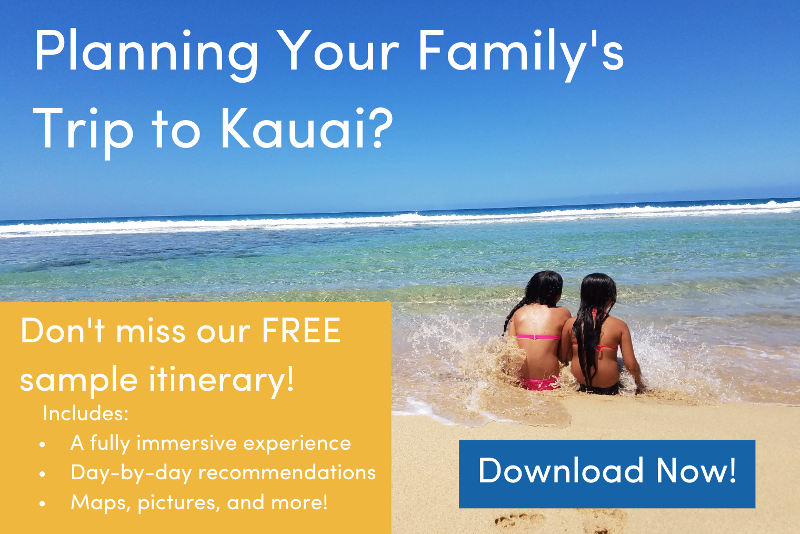 The two industries of tourism and sugar cane plantations have converged at Kilohana Plantation.  Kilohana is one of the last remaining plantations around – many of the original buildings are still in tact.  Some of these buildings are nearly 100 years old. For the past 25 years Kilohana has been open to visitors to explore the 104 acre lavish estate.
Luau Kalamaku & Plantation Train
For those who want to sit back and have a guide tell them about the history of the plantation and its place in Kauai's heritage, we suggest you take the train ride to cover the plantation grounds in a relatively short amount of time.  The train is a favorite activity for kids and seniors, but all ages will enjoy the informative tour that shows you around the estate in style.  Tours depart daily between 10-2, so come around lunchtime if you wish to view the plantation by train.
Kilohana Plantation is also home to Luau Kalamaku.  This luau is consistently rated as one of the best authentic luau's on Kauai.  For one price you receive entertainment, dinner, and Hawaiian history in the form of a dance performance.  You will not be disappointed by the elaborate choreography by these professional performers.  Not to mention the feast – you will be treated to an amazing smorgasbord of traditional Hawaiian fare.  Luau Kalamaku takes place every Tuesday and Friday.
Why the Gaylord Sugar Plantation on Kauai is Worth Checking Out
The main house, which is actually a large mansion, is now home to several shops that display the finest gifts that Kauai has to offer.
In the back courtyard of the mansion is Gaylord's restaurant, named after the plantation's original owner.  Gaylord's continually receives top notch reviews by both locals and visitors as one of the best restaurants on the island.
One of the adjacent buildings houses the Koloa Rum Co.  Rum is a byproduct of sugar cane, which keeps the plantation's legacy well alive.  Come in for a tasting tour of the distillery where rum is made onsite, fresh for your sampling.  If you are looking for a great unique gift, this could be the perfect idea for someone who appreciates a good spirit.
While there are many options for keeping yourself busy on Kauai, a trip to Kilohana should definitely be on your to do list.  Here you can get your gift shopping done while enjoying a spectacular meal and stepping into a piece of Kauai's recent history.  The impressive architecture and landscaping is only part of the experience – immersing yourself on the plantation grounds allows you to go back in time and let your imagination run wild.