E Komo Mai! This is the general greeting in Hawaiian, meaning "Welcome, Come In". 
There is much to do and see here on the Island Of Kauai, so much that it might feel overwhelming.  Over the past few years there have been many new tour companies coming to the island, many without proper knowledge of Hawaiian traditions and customs.  Our company is owned by a native Hawaiian family who grew up on Kauai generation after generation. We want to make sure that ALL visitors to Kauai have a life-enriching experience while here.
That is why we developed this blog – Things to Do in Kauai. In the posts within, you will find what is hopefully a useful set of articles to help you create the best Kauai vacation possible.  We know that if you have a great time on the island you will want to return, and recommend Kauai to your friends.  Tourism is our lifeblood and we welcome visitors with open arms and respect.
So please enjoy the site!  Take a look around, and if you like what you see, please share with your friends and social networks!  We want to make sure that visitors get the best value out of their time here.
The pages are broken down into geographic categories, with each region having their own charm and character to share.
The West Side is where Makana Charters is based and where our family who owns the business has its roots.  The west side is an outdoor lover's dream – Waimea Canyon, Koke'e, and Polihale State Parks are all not to be missed.  It is also the dry side of the island, it is often sunny here while the rest of the island is stuck in a tropical downpour.
The South Shore is home to many of the expensive large-scale resorts and condo complexes.  However, the town of Koloa still has a laid back, local feel, which gives this area a great mix of amazing beaches and famous Kaua'i hospitality.
The East Side is where you find the two largest towns, Lihue and Kapaa.  Most of the shopping and business activity happens here.  It is also the site of many hotels and resorts, particularly along the Coconut Coast.  The coastal bike trail in Kapaa is not to be missed.
The North Shore has unbelievable beauty, gigantic waves in the winter, and lush, dense rainforests and waterfalls.  While very wet at times, the rain brings lush plant life that will leave you breathless.
There is another part of Kauai that needs to be recognized, which is the Na Pali Coast.  This special stretch of shoreline is home to some of the most beautiful landscape views on the planet.  The rugged mountains jut straight out of the ocean, up to 4,000 feet above.  We offer tours of this spectacular coastline and hope that you will be able to join us for the occasion, which is absolutely not to be missed.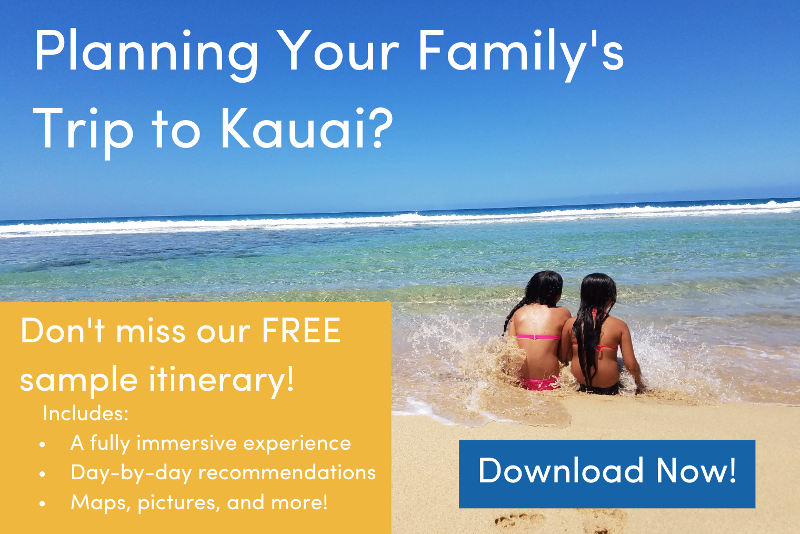 We have a rich cultural history that dates back thousands of years.  Many do not realize that the islands of Hawaii were not run by the same people – and Kauai has one of the strongest histories of independence among all the islands, even resisting against King Kamehameha when the rest of the other islands fell to his control.
We hope you find these things to do in Kauai list useful and make the most out of your time on our island of Kauai.  Wishing you the best trip and time you'll never forget!   Please refer back to www.makanacharters.com for more information on the  things to do on Kauai.