With its crystal clear blue waters and rich marine life, you can be sure that Kauai has an abundance of fresh fish and seafood. Whether you want poke, sashimi, sushi, or a remarkable seafood platter, Kauai is the place to go.
Enjoying the variety of fish available on the island is something you can't miss in Kauai. There are quite a few types of tropical fish to choose from, so here's a guide to the most special ones and where you can find them for a nice meal by the beach.
Tropical Fishes in Kauai
Mahi Mahi
Although Mahi Mahi is a popular variety around the world, locals in Kauai have the most experience preparing this fish because of its abundance on the islands.
The Mahi Mahi has a delicate flavor that is almost sweet. It's common in any Hawaiian restaurant, but supply can be limited and seasonal due to its high demand. If you do get to try the state's best fish, remember that it is best eaten fresh, but it's tasty when grilled, too!
Wahoo (Ono)
Ono is a Hawaiian word which literally means delicious. It's also more commonly known as Wahoo among locals. Just by its name, you can already tell it's another local favorite and a must-try.
It's an extremely fast fish and difficult to catch, making it a rare treat. Its flavor is mild, close to the mackerel, and is best prepared grilled, poached, or sauteed.
Hap'upu'u
The Hap'upu'u is a sea bass local to Hawaii and cannot be caught anywhere else in the world. This fish is incredibly rare – so consider it your lucky day if you get to enjoy it on your trip to Kauai.
This fish is known for its clear white flesh and delicate taste similar to that of deepwater snappers. Locals usually steam it, but it's also enjoyable when baked, deep-fried, and cooked with soup.
Opakapaka
Caught year-round in Hawaiian Islands, the Hawaiian pink snapper or the Opakapaka is a firm textured fish with a light pink flesh and delicate flavor. Although this variety can be found throughout the tropical Pacific, it grows the largest in Hawaii.
It holds the reputation as the islands' most premium snapper. If you prefer eating fresh catch raw, the Opakapaka's high fat content makes it perfect for sashimi, but also great when baked or steamed.
Ahi
Last but not the least, is Hawaii's popular tuna, the Ahi. On the islands, Ahi refers to two species, the Bigeye Tuna and the Yellowfin Tuna. The two species look very different, but both have a mildly sweet taste and dense texture.
While it is common across the globe, different cultures have found unique ways of preparing the Ahi. In Hawaii, it is the preferred fish for sashimi or poke (Hawaii's version of the ceviche), and are also desirable for grilling.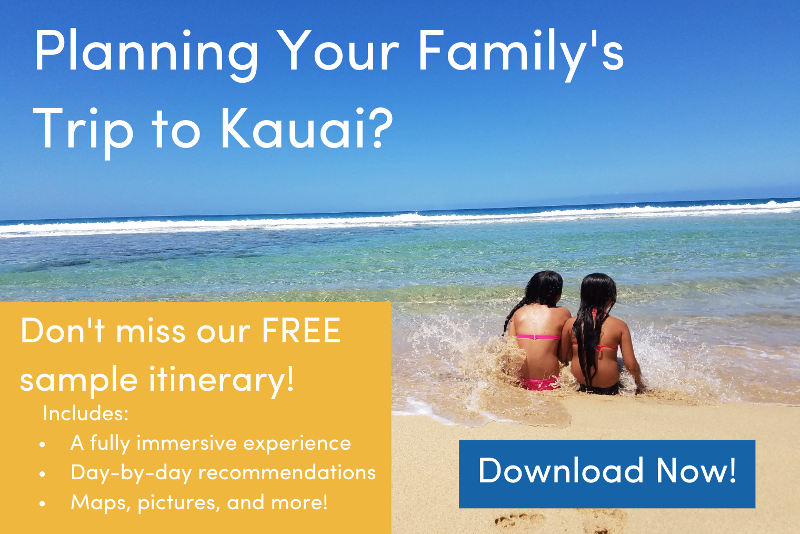 Where To Eat Fresh Fish in Kauai
Now that you have an idea of which fish to try when you're in Kauai, the next step is to learn where to find them. The island is full of dining spots and fish markets situated perfectly for group hangouts, romantic dinners, or a quiet meal with a view of Kauai's perfect waters.
Here are five dining spots on the island where you're guaranteed to find fresh catch prepared by expert hands on the daily.
Keoki's Paradise
Inspired by its island home, Keoki's Paradise is set in a lush garden, offering food made only with local ingredients. Staying true to the Hawaiian tradition of always respecting and protecting the seas, the restaurant's fish selection changes daily as they only sell species available during the season.
If you're not sure how to order a certain variety of fish, allow the waiters to recommend the best way to have your selection prepared. The "Keoki's Style" of preparation is also available all year round, which is fish baked in garlic, lemon, and sweet basil glaze, plus a roasted Kilauea tomato sweet and sour sauce.
The Beach House
If you wish to enjoy an outstanding view as you experience the best of Hawaiian seafood, The Beach House is ideal for you. The restaurant sits right in front of the ocean, with alfresco seating and fabulous sunset views. It is a popular choice for events and romantic dates.
Their menu features a catch of the day prepared in different ways, such as the Hapu'upu'u and Ahi. It's also a great place to go for other seafood, such as crabs and shrimp, with the most popular glazes including Macadamia nut butter and Thai chili. Like a true local restaurant, all their offerings are sourced from island fishermen and incorporate fresh fruits and vegetables coming from neighboring farms.
Kilauea Fish Market
Perfect for casual dining is Kilauea Fish Market, which offers not only fresh fish, but also burritos, tacos, and salads made from their daily catch. The place's seating is outdoor picnic table style and meals are priced affordably.
Two of the market's most popular dishes are the Ahi wrap and seared Ahi burrito. So if you're dying to try the island's most popular tuna, Kilauea Fish Market is a good place to start. However, because of its popularity among locals and visitors, the place can get packed during lunch and dinner. It is recommended to drop by before peak hours, and before your hunger starts knocking.
JJ's Broiler
Sitting right in front of Kalapaki Bay, JJ's Broiler is another must-visit if you're a sucker for enjoying good food with a view. The outdoor deck is where you can get a terrific view of crystal blue waters or sunsets, but the maritime-themed interior also makes for a cozy dining experience.
JJ's is known for their broad selection of fish and other seafood, as well as their perfectly cooked steaks dressed with wine, butter, and garlic. Because JJ's is also a popular spot for watching sports and big groups, the huge crispy Mahi Mahi platter paired with seasoned fries is always in demand and is a must-try for first-timers. Drop by for lunch, or for a quick drink with friends!
Hanalei Dolphin Restaurant and Fish Market
Famous for their fresh fish, the Hanalei Dolphin is a one-stop shop for their sushi bar, restaurant, and fish market. It is situated along the Hanalei River surrounded by lush greenery, making it perfect for outdoor dining.
Since the early 1970s, the Hanalei Dolphin has been known for its impeccably fresh and mouth watering seafood selection. Some of the patrons favorites are poke, baked shrimp, and the perfectly grilled variety of fish. Their sushi bar is also considered world class, offering perfectly sliced thick fish cuts made by the bar's skilled chefs. Come at night for a light dinner and get an outdoor table for the complete Hanalei Dolphin dining experience.
Being in Kauai really is a treat, from all the adventures you can have in the island's waters, to the food you can enjoy in front of terrific views. On your next trip to this paradise, make sure to include going on a seafood adventure on your itinerary, and try out the amazing dining spots featured on this guide.
Summary
Article Name
Must-Try Hawaiian Fish and Where to Find Them in Kauai
Description
Enjoying the variety of fish available on the island is something you can't miss in Kauai. There are quite a few types of tropical fish to choose from, so here's a guide to the most special ones and where you can find them for a nice meal by the beach.
Author
Publisher Name
Publisher Logo