If you are looking for a snorkeling tour on Kauai, then you have come to the right place.
Our tours offer a full hour of snorkeling on the unspoiled reefs off Kauai's majestic Na Pali Coast.  Not only do you get to snorkel, but you get to cruise aboard our comfortable catamaran, complete with shaded seating and a full deli-style lunch.
Many snorkeling spots around Kauai are very busy, leaving the reef damaged by overuse and a fish population that is domesticated – they do not interact with people in the same manner as in the wild.  Many assume humans are a source of food, and thus act much differently than their wild counterpart.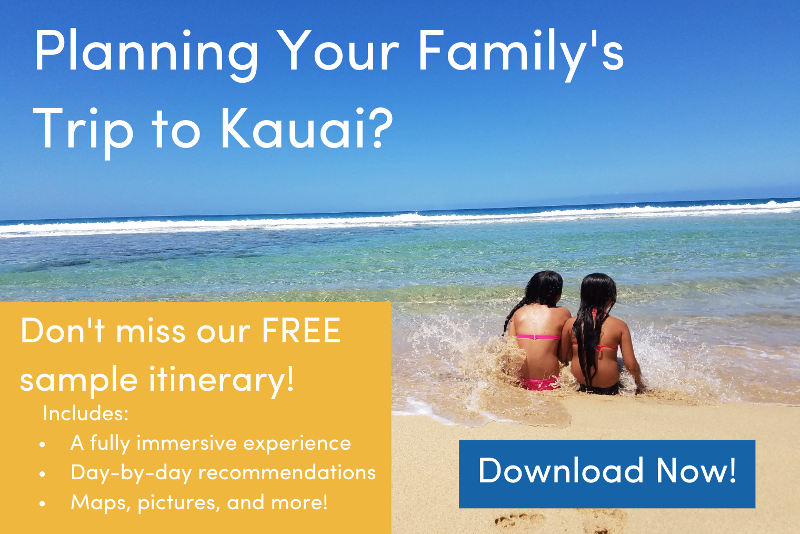 If you would like a snorkeling tour that shows you an impressive array of fish and turtles in their natural habitat, you will not be disappointed by your cruise aboard Makana.  Our guides are local experts, some having guided Na Pali Coast tours for over 10 years.  Based on the conditions of the day, they will be able to take the group to one of a variety of snorkeling spots that will provide the ideal environment for exploring our underwater paradise.
Our tour lasts 5 hours, with 1 hour reserved specifically for snorkeling.  If your group wishes to do more snorkeling than sightseeing, our crew can accommodate for that, or perhaps it would interest your group to take a private charter for a custom schedule.
We meet at 8AM at our check-in office in Waimea, on Kauai's west side.  Waimea is a quaint town that services the surrounding communities of Kauai's west side.  It is also a hub of activity for those exploring the nearby state parks of Waimea Canyon, Koke'e, and Polihale.  From the check-in spot it's a short drive up the road to the Kikiaola Small Boat harbor, which is the closest year-round port to the Na Pali Coast.
From the harbor we head around the southwest point of the island toward Polihale.  This area is a favorite hangout of local dolphin pods.  If there are dolphins nearby, our captain will slow down to a speed ideal for picture taking and getting up close and personal with the dolphins.
In the winter months (October-April), it is common to see humpback whales along the coastline.  Humpbacks spend their winters in Hawaii before migrating north to Alaska and British Columbia for the summer months.  These large creatures are an impressive sight to see.
Depending on the wind conditions, we may snorkel before heading up the coast, or on the way home.  It really depends on what the captain believes to be the best for the passengers and the voyage in general.  Whatever the call, you can be assured that the decision was made with your best interests in mind.
We hope you choose Makana Charters for your snorkeling (and much more) tour of Kauai's beautiful Na Pali Coast.  We are sure that you won't regret your decision; as thousands of our happy guests also agree.