The largest town on the island is still a small town by many other people's definition.  Kapa'a sits on the eastern shore also known in the brochures as the "Coconut Coast".  This was the site of many of the original resorts of yesteryear, the most famous probably being the Coco Palms resort which is still left vacant after it was destroyed by Hurricane Iniki in 1992.
Today, it is a busy center of activity, serving as a halfway point while travelling around the island.  Many locals live inland from here, with neighborhoods that go back miles from the coast into the surrounding foothills and valleys.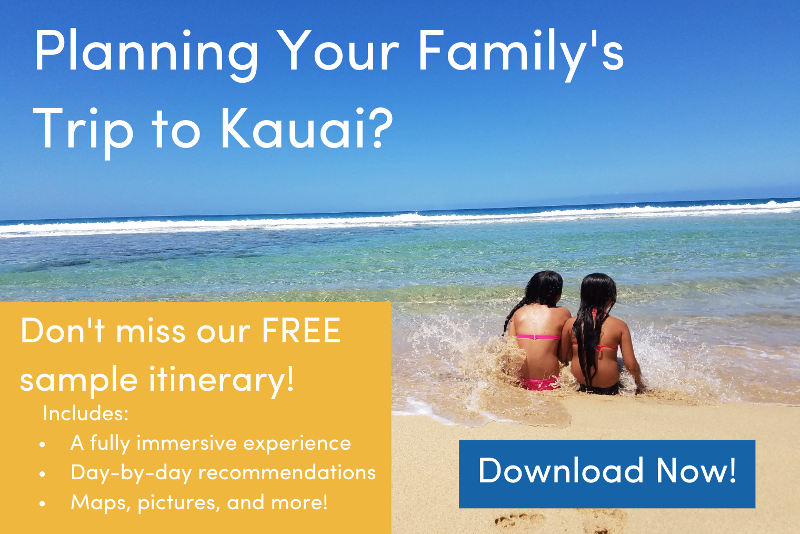 While Lihue may be the island's business/commercial center, Kapa'a is the main gathering place for people to come together and socialize.  There is a restaurant for every taste – from greasy burgers at Bubba's to vegan salads at Rainbow Living Foods.
Kapa'a holds a wide array of activity options – from beaches, to rivers, to valleys, and shopping – you will find something here to pass the time productively- whatever your definition of that may be.
Things to do: While Kapa'a is more of a central hub to get ready for your activities, there are still many things to do around town that will keep you busy.
Bike the Ke Ala Hele Path: This is a great way to see the eastern coastline.  Click here for more information.
Visit the Hindu Monastery – Even if you are not a religious person you will appreciate the beauty and care taken in this property.  From the amazing well-maintained gardens to the marble-lined temple, you will find this area worth visiting.
Wailua River – From Kayaking to Waterskiing/Wake Boarding, there are many options to spend a great day on the Wailua.  This large, slow-moving river originates high in the center of the island at Mt. Waileanale, "The Wettest Spot on Earth".
Visit Ho'opi Falls for a refreshing dip and beautiful scenery.  The second falls was one of the opening scenes for "Jurassic Park".
Music – For being such a small town, Kapa'a has a thriving music scene with something happening nearly every day.  Drum circles on the beach are a common occurrence, whether planned or spontaneous.  There are also many different open mic nights throughout the week, so be sure to ask around if you want to hear (or perform) some live music.
Places to Eat – As stated earlier, there is a restaurant for every palette imaginable.  Our favorite would have to be Ono Family Restaurant.  This has an amazing breakfast/brunch menu at reasonable prices.  I don't think we've met a single person who has said something bad about it here – you will love it!
Whether you are staying in Kapa'a or just passing through, you will find that the town has a warm character of friendly locals.  It has the perfect mix of natural coastal beauty and old-school charm that keeps people coming back time and time again.  You will undoubtedly pass through Kapa'a heading to other points on the island, but hopefully you can take the time to explore the charm of Kauai's largest (yet still small) town.
This guide is brought to you by Makana Charters, a local Hawaiian family owned tour boat based out of Waimea on Kauai's West side.   We offer daily trips to the spectacular Na Pali coast, a natural wonder not to be missed.  We are providing this guide to give our guests the best possible experience while visiting our island paradise.