There are fewer things in life which are finer than a really good cup of coffee.  If you are a coffee aficionado you will find out that Kauai is home to some of the finest coffee houses around.  The combination of fresh beans, amazing water, and some well-intentioned aloha from the local baristas will leave you in astonishment of how good some of these coffees can taste.
There are many places on the island to get a cup of coffee, but we wanted to give you the list of our favorite to help save you time trying to find the best ones.  These shops were all selected because of their quality coffee, friendly service, and relaxing atmosphere.  Whether you are staying a while to read a book or just grabbing to go, you will find these shops serving up the best coffee on Kauai.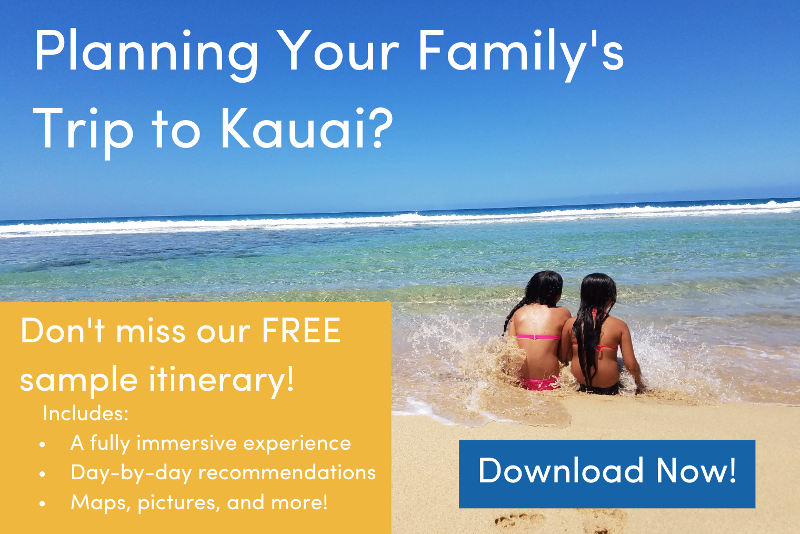 Aloha in Paradise – Waimea: Aloha in Paradise is not only a coffee shop, but also an art gallery featuring some of the finest artwork from Kauai's west side and beyond.  The owner, Candy Barr, is extremely friendly and will always bring a smile to your face.  Aloha in Paradise uses ionized water, which is alkaline, giving you numerous health benefits and balancing out the acidity of Coffee.  There is also a station to fill your own jug with ionized, alkaline water – of which the benefits are enormous.  Additionally they have computers for internet access if you need to check your emails.
Small Town Coffee – Kapaa – Tucked behind numerous stands in the "fall fair" retail section in northern Kapaa, Small town Coffee gives you that cozy atmosphere you might expect for an island coffee shop.  Outdoor seating is plentiful and cozy – if it is a nice day (and not too hot), sitting outside is definitely recommended.  That is not to say the indoors aren't nice, as the indoor vibe is cozy as well.  Small Town Coffee also has excellent baked options, much of it baked right at the shop.  They also often bring in local artists for open mic night, giving the "small town" feeling of community in a great space.
Kilauea Bakery – Kilauea – It would be hard to find this place if you don't know where it is, and the locals probably like it that way.  Tucked away in a small courtyard behind the Hong Lung trading shop, you will find an unpretentious balcony with some busy bakers inside.  But busy as they may be, they usually have some time to show you around teh shop and give you that perfect cup of coffee.  You would be missing out to visit a bakery and not try one of their baked goods though!  If you are visiting in the afternoon, they have some excellent pizza as well.
Kalaheo Coffee Co – Kalaheo – Many people drive through Kalaheo on their way to other points of interest.  Doing so would be a mistake, as you would be missing out on some quality people with a friendly and hospitable side that you can't find many other places.  One such place that lives that example is the Kalaheo Coffee Company.  A full service restaurant, their breakfast menu is what really stands out.  Many people agree as this place can be busy.  If you are looking for a quick coffee to go this might not be an ideal place, but if you would like to sit down for an excellent breakfast and great cup of coffee, you should definitely make the effort to visit here.
Little Fish Coffee – Hanapepe – This shop is small and quaint, and if it is a busy morning you might not be able to get a seat.  But no matter, as there is ample outdoor seating nearby near the swinging bridge.  The staff here are helpful and friendly, and always smiling.  If you come back more than once, chances are you'll be greeted by name.  As a bonus this cafe is on the same street as all the art galleries of Hanapepe, so you can casually brows the magnificent art while sipping your coffee.  If you come on a friday night you can visit Art Night, a great social gathering of artists and art enthusiasts.
Ha Coffee Bar – Ha Coffee Bar primarily sells coffee, local food specialties & tea. At Ha Coffee Bar you can expect to find remarkable coffee in many of its forms: whole bean, various approaches to brewed, and in the carefully nuanced espresso.
Whatever your coffee taste, you will likely come to appreciate the quality of coffee on Kauai.  The charm of these shops is one that is often forgotten on the mainland.  So please pull up a chair and a book, and enjoy some top notch coffee and warm Kauai Hospitality!
Here's an infographic that summarizes this article. Please feel free to share it on Pinterest and Twitter.
6 Best Coffee Shops on Kauai [Infographic]
Editor's Note: This article was originally published on 17 October 2013. It's been regularly updated since then for relevance and freshness.