One of the world's most popular dive destinations remain to be Hawaii, which is home to amazingly blue waters and rich marine life. From nesting sea turtles, to giant whales, to sharks of all shapes and sizes, the 'Big Island' is definitely a must go to experience the dive of your life.
Hawaii won't be as popular as it is without a number of diving spots to choose from. To help you pick, here are five of the best Hawaiian dive spots worth taking the trip to.
Kauai Scuba Diving: 5 Best Diving Spots in Kauai
1. Nā Pali Coast
The Nā Pali Coast lies in the northwest of Kauai Island, Hawaii. With towering sea cliffs punctuated by narrow valleys, streams and cascading waterfalls, it's an adventurer's daydream. It runs from Ke'e Beach all the way to Plihale State Park surrounded by lush tropical greens and is home to one of Hawaii's most gorgeous scuba diving and snorkeling sceneries.
Also known as the 'Garden Island', Na Pali's cliffs resemble walls of a castle and lies within mountains. This makes the coast relatively hard to access, but booking a boat or helicopter should allow you to experience all that this natural formation protects underneath the waves that surround it.
If you're up for a more challenging path, you can also hike through and over the Na Pali coast from the Kalalau Trail, also called Kuhio Highway by most locals.
2. Nii Hau
Once upon a time, Nii Hau was a forbidden destination even to rock legend, Mick Jagger. It was only recently that the owners of the island started allowing helicopter tours, but even these trips don't allow any interaction with the locals nor the opportunity to scuba dive around Nii Hau's mysterious reefs.
Being the seventh largest inhabited island in Hawaii, you can imagine how vast and unmarked marine life is around Nii Hau. If you want to experience the magic underneath Nii Hau's waters, you will have to travel to the island through a boat. During your boat ride, expect to encounter various types of sea giants, including whales, dolphins, whale sharks, and big tuna.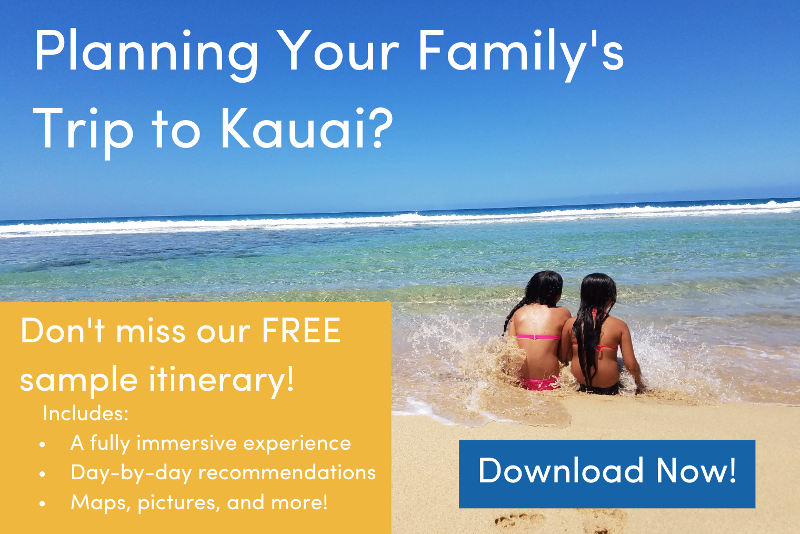 3. Sheraton Caverns
Before you dive into the Sheraton Caverns, don't forget to bring a camera and a flashlight to see all of the beauty the underwater caverns have to offer. Novice divers and advanced divers alike will enjoy this popular site with some of Kauai's most gorgeous underwater vistas. Located just off Poipu Beach, the coral and marine life live relatively untroubled by harsh ocean swells.
The Sheraton Caverns are usually dove via boat because of the great difficulty in the kick-out. Due to the potential for exhaustion, this diving spot is not recommended as a shore dive.
The most difficult part of this dive is the entry and the exit. The caverns are entered and exited on the rocky beach west of the Sheraton which is prone to ocean swells. The swim will be challenging but the dive itself will be well worth it. Underwater, travelers will witness so many turtles abound. Turtles flying everywhere, turtles eating, turtles fighting, turtles sleeping in rooms in caves. Turtles flying to and from the arches and lava tubes. The Sheraton Caverns are a must-try for divers who want a uniquely challenging swim and an equally breathtaking dive coupled with turtles all the way down.
4. Koloa Landing
Koloa Landing is a shore accessible salt water dive site, located in Poipu, Kauai – Hawaii. Most probably the least challenging shore dive site on Kauai. You can find tourists and locals alike enjoying their diving classes here. There is a boat ramp which makes the entry and exit a breeze, but the water near the ramp is murky and strewn with floating debris. A reef is located to the East or West with runs from 10 feet to 45 feet deep. The Western reef is vast and just goes on forever, with lots of fish, and some turtles.. The further away from the boat ramp, the more corals you will find.
The Eastern reef is smaller in size with half the visibility of the Western reef, but there are many more critters in this reef including many scorpionfish, and several different types of eels in the coral. A lot of wooden debris is littered throughout this side so it's not as visually appealing as the larger Western reef. All around a little bit of everything.
Koloa Landing at Hanaka'ape Bay is a very popular dive site, especially for scuba instruction. The entry is easy, and there is plenty to see to the left and right of the landing.
5. Anahola Beach
Anahola Beach is a beautiful white sand fringed bay, with good swimming and decent snorkeling most of the year due to a protective outlying reef. From the shore of Anahola Beach you can see the beautiful mountains of Kalalea.
Anahola Beach Park offers something for everyone. The beach is great for soaking up some Sun, the vibrant sands make it perfect for children frolicking on the shore. There is a good snorkeling spot just off shore, and for the more adventurous travelers there's a good kick-out that will get you to some excellent diving at the point.
Access to the diving point however, requires a hike across the top of the dead reef in full dive gear to a point where you can swim. After the hike across the reef you drop down into a deep diving site. Underwater, you will witness the various nautical wildlife that live beneath the shores of Anahola Beach, from the beautiful corals to the vibrant schools of fish. It's a very enjoyable dive with a beautiful view and a bit of a challenge.
The best part about Anahola Beach is the fact that it's not crowded and the waters are very calm. It's a great destination to relax, have fun and enjoy a great dive.
Summary
There you have it – Hawaii's most attractive dive spots, all accessible by chartering a boat. If you're already planning your next dive trip to Hawaii, save time by booking a comfortable and secure tour with us!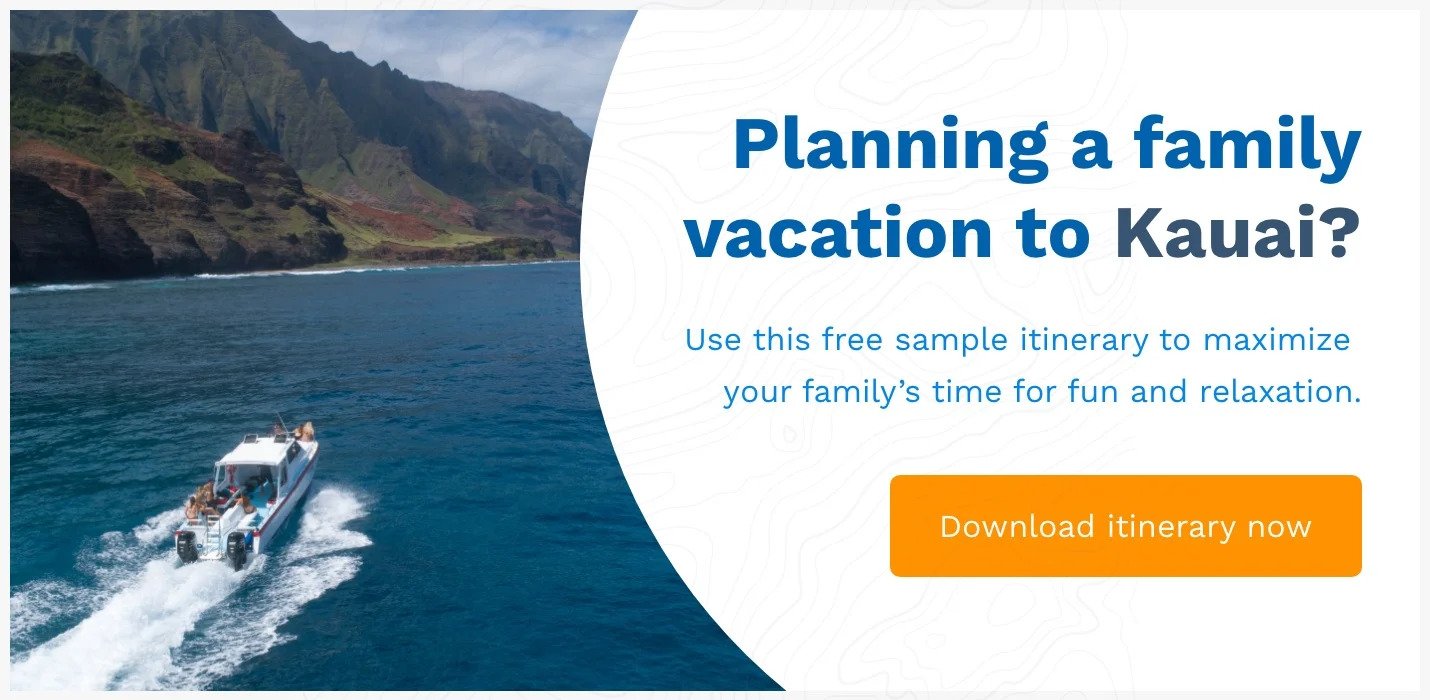 Scuba Diving in Kauai: 5 Best Diving Spots in Kauai [Infographic]