Being blessed with nature's best, Kauai has been a popular destination for healing, rejuvenation, and wellness. Since the early 1960s, the island has seen a number of visitors coming for some quiet time and a break from the hustle and bustle of a busy work week. There's definitely more than meets the eye to Kauai. 
Apart from the lush green mountains, the blue oceans teeming with wildlife, and the local history that has survived the test of time, it's also known as a place of quiet relaxation through its pristine wellness centers.
Here are four of the top zen and wellness spots in Kauai that's sure to soothe travelers and locals alike.
Elevate Wellness Kauai
Home to the most talented masseuses in Kauai, Elevate Wellness has been known for its calming ambiance and its skillful therapists that are sure to loosen up every traveler. The place is peppered with cute little cabin-like bungalows on the beachfront giving the entire massage experience a relaxing ocean vibe with the sounds of the crashing waves and the cool ocean breeze.
"Putting The We on Wellness," Elevate Wellness aims to foster a community of wellness through its various services ranging from traditional massages to its specialty services. The whole Elevate experience lends itself to the beautiful scenery and the mellow atmosphere. It's a must-visit wellness center for individuals who are looking for a much-needed break from a stressful daily life.
Located by the Kuhio Highway, Elevate Wellness is a must-visit wellness spot and earns the first mention in a list of breathtaking experiences that can only be found in the beautiful island of Kauai.
Dolphin Touch Wellness
Kauai is home to some of the most beautiful nautical wildlife the world has ever seen. As they roam the seas within their natural habitat, Dolphin Touch Wellness allows travelers and locals to partake in the natural healing powers of the sea, and as its name implies the occasional touch of a dolphin.
The renowned wellness center offers Dolphin Energetics as one of its main services, allowing travelers to partake in a healing session within the rejuvenating waters of Kauai. The sessions involve taking people out into the water where they can experience the calm beaches that the island has to offer. Most times, dolphins come into the bay and charge the water with their positive energies. 
There have also been times where they put on a show jumping and spinning while the therapy session is in full swing. These sessions are often dubbed as Aqua Dolphin Energetics™ Therapy. It's when a client receives gentle movements allowing them to open their meridians and allow energy to flow freely through the body, releasing, clearing, and cleansing as they go.
The Dolphin Touch Wellness Center is never complete without a crack at its world-renowned Mermaid Table. Much of dolphin healing involves the facets of inner childhood, this includes going back to the womb and beyond. The Mermaid Table acts as a nurturing environment where one feels cuddled, cared for, and most of all, safe. 
Complete your wellness journey through the unique offerings of Dolphin Touch Wellness Center, it's definitely a one-of-a-kind experience that only Kauai can offer.
Sacred Healing Kauai Retreats
The sacred plains of Kauai also offer a natural healing experience by just being one with nature and taking in the history of the location. Sacred Healing Kauai Retreats offers a plethora of natural healing experiences with its staple Energy Medicine and Ecopsychology Sessions.
Energy Medicine is a term derived from the ancient indigenous traditions meaning to work with the body's wisdom relying on its intrinsic ability of self-healing. While Ecopsychology is derived from ecology and the symbiosis of the root word "psycho" which is the Greek word for the soul. The entirety offers an experience of personal development, growing the soul with each session.
Apart from its immersive experiences, Sacred Healing Kauai Retreats also offers Mana Lomi®, a traditional form of lomilomi massage that has been passed down through generations upon generations within Hawaii.
Taking advantage of its breathtaking location, Sacred Healing Kauai Retreats also grants its travelers with the experience to partake in Land Medicine. It is a ceremony that opens individuals from experiencing the universal consciousness once they are primed and ready. It's a traditional ceremony that has been held as a sacred vessel in which people are healed from trauma, history, and disease.
Land Medicine is a testament to the relationship between humans and the natural world. With the dense sacred energy of Kauai, travelers and locals may channel these natural energies to access long-lasting healing through the power of nature.
Kalaheo Wellness Center
For a deeper dive into the wellness industry of Kauai, you can never go wrong with the Chiropractic practices of Kalaheo Wellness Center. The budding wellness center is known for relieving back pain, carpal tunnel syndrome, disc injury, headaches and migraines, sciatica treatment, neck pain, shoulder pain, and most of all neuropathy and chronic pain.
Kalaheo Wellness Center proudly brings alternative healthcare to Kauai through its tried and tested procedures. They offer a broad scope of services that constantly set standards within the chiropractic and wellness industry, each approach is a high-quality and speedy approach towards wellness making it a go-to spot for travelers that are looking for a quick wellness fix before heading out into uncharted territories within the Kauai landscape.
Take a Break at the Garden Isle
Individuals that are looking for an escape from the harsh realities of life are more than welcome within the bounds of Kauai. As the majestic island offers more than sights, sounds, and history, travelers will feel even more immersed once they partake in the healing powers of the naturally blessed surroundings.
Indeed, Kauai is more than meets the eye, it's more than just a tourist destination full of sightseeing spots and the occasional tourist traps. It's a land drenched in history and culture, allowing the locals to tap into the mysticism of natural healing and wellness. It is a spiritual land, where travelers shed off the physical shells they are accustomed to, in return for a more soulful and out-of-body healing experience. 
Such is the charm and wonder of Kauai, and these places are only the tip of the proverbial iceberg. Explore the wonders of wellness through Kauai's various wellness spots, and immerse yourselves in the beauty and spirituality of an island that's often seen for its sights, yet offers something deeper, a sort of beauty found within; the wellness of the mind and body.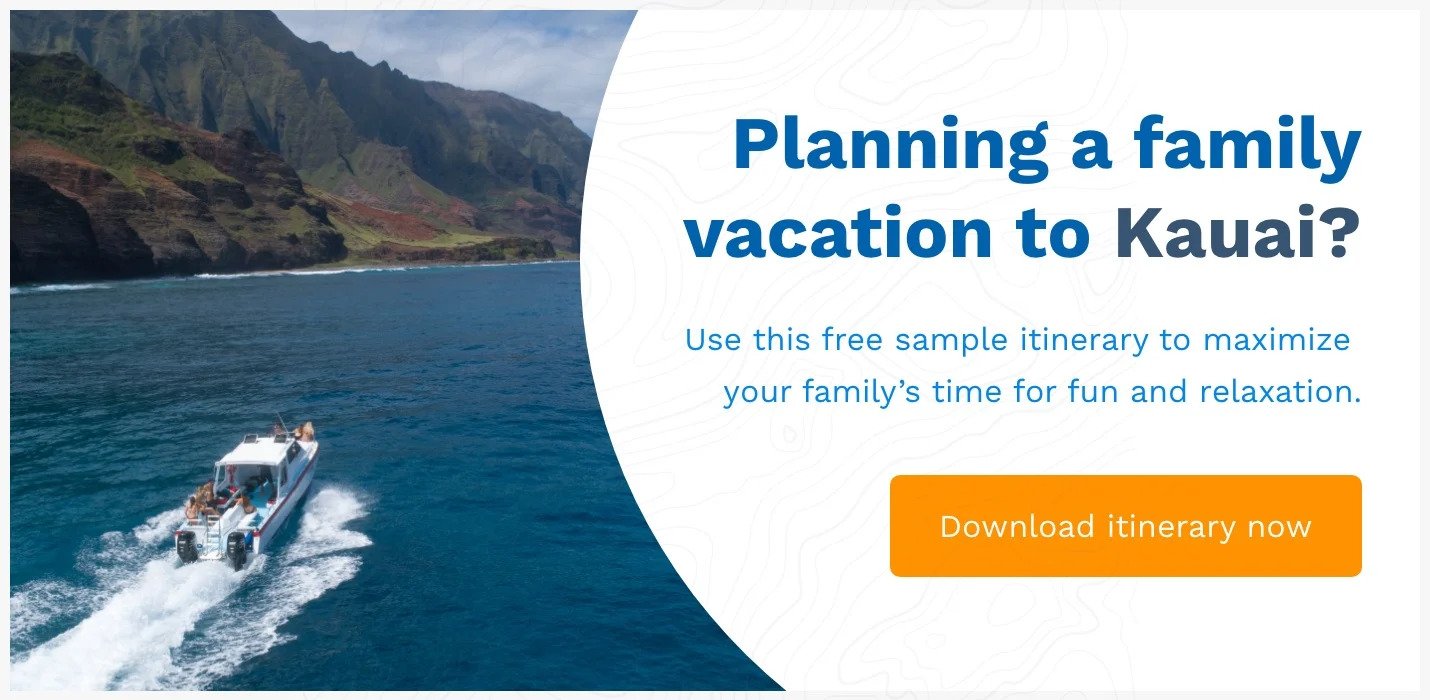 Summary
Article Name
4 Best Zen and Wellness Spots in Kauai
Description
Being blessed with nature's best, Kauai has been a popular destination for rejuvenation. Here are the 4 best zen and wellness spots in Kauai.
Author
Publisher Name
Publisher Logo