Aside from fun beach hopping, waterfalls chasing, and maybe developing skills in landscape photography, there's a range of activities you can do in the Garden Isle of Hawaii. Tucked away in the islands are small establishments and groups that are more than happy to welcome new people into their world of hobbies.
Don't get what we mean? We've compiled a list of 6 hobbies you can take up in Kauai, if you're planning to visit for more than just a week of fun. You'll be surprised to learn that this small island can't run out of things to offer.
1. Surfing
What's a trip to Hawaii without trying your hand at catching waves? Regardless of which Hawaiian island you choose to go to, you're likely to find a lovely surfing spot to enjoy. This activity can be especially fun on the island of Kauai, where offshore winds and ground swells bring high surfs all year round.
Favorable surfing locations may vary depending on the season and the island's weather. The South Shore takes center stage during the summer, from the month of May through October. However, Kauai is known to sometimes have unpredictable weather. We recommend checking for rain and wind before hitting any spot.
If you're new to the sport, you may want to find a surfing spot that's best for beginners. Kalapaki Beach, located across the Kauai Marriott Resort, is guarded by protective break walls and is suited for learning surfers. After you learn the basics and catch a few waves by yourself, you can further explore the rest of Kauai's breathtaking surfing spots. 
2. Golfing
In Kauai, you will find the most spectacular golf courses. Some of these courses were designed by the most prominent golf course architects in the last 50 years, all of which feature beautiful sceneries that Kauai has to offer.
With stunning golf courses dotting the island of Kauai, getting into the sport has never been more enticing. If you've been meaning to learn how to play golf, Kauai might be the perfect place to finally do so. It won't be difficult to find a mentor to guide your first steps, and there's always a community of players you can approach and learn from. 
3. Pottery
Kauai is not only known for its beaches and scenery – visitors from all over the world also flock to the island to experience its people's colorful traditions. These traditions are often seen in various forms of art, including ceramics conceptualized and made on the island. 
Many ceramic pieces in Kauai depict the unique Hawaiian way of life and are usually just as colorful as the island's energy. If pottery is an activity that's right up your alley, you can explore this playful occupation by taking a tour of a pottery house on the island or craft your own ceramic art in an intimate workshop.
At LightWave Pottery, a quaint potter workshop located in central Kapaa, artist and owner Dean McRaine enjoys giving visitors a tour of his little ceramics museum and sharing potter secrets to curious guests. Several other studios also offer tours and pottery classes that can surely pique your interest on a slow afternoon on the island.
4. Hiking
Kauai is an absolute paradise for hikers. Its challenging trails reward you with magnificent views of the island and there's a variety of spots you can explore depending on how far you can go.
The Kuilau Ridge Trail in Wailua – on the East Side of Kauai – is a great starting trail if you're new to hiking. Although it doesn't end up in a destination like most trails in Kauai do, it's fairly easy to climb and is dotted with huts and benches for a quick rest. 
For something more challenging and extra rewarding, we recommend taking on the Waipoo Falls Hike. This trail traverses the famous Waimea Canyon and ultimately leads to the Waipoo Falls, as the name suggests. It's still one of Kauai's easy hike trails, but the view along the way will definitely leave you in awe. 
Again, it's important to do a weather check before getting involved in any activity on the island. Rain can make even the easiest trails slippery and dangerous, so make sure you draft an alternative plan if the weather won't permit any hiking.
5. Antique Collection
Kauai's fascinating and thriving culture is a special brew of lifestyles, values, and art from all over the world. You guessed it – with its multicultural history, it may just be the perfect place to start taking an interest in antiques and build a collection. 
There are only a handful of antique stores on the island, but when you do find one, you're in for an engrossing time. Up in Hanalei – Kauai's artsy town – you'll find Yellow Fish Trading Company, which may be the most well-known antique shop on the island. 
You'll find that Yellow Fish Trading is quite unassuming, but the owner who curates the antiques in the shop has an incredibly good eye for pieces. Most items in the shop are for sale and visitors will be glad to discover that they are all fairly priced. You'll find an assortment of new and old goodies here, from trinkets, paintings, to house furnishings.
6. Scuba Diving
Last but definitely not least, diving! Despite being a thousand years old, Kauai has managed to preserve its incredibly healthy and colorful marine ecosystem. Scuba diving on the island offers the chance to encounter all kinds of marine life, including some you won't see anywhere else in the world.
Just like the other activities mentioned on this list, much of diving in Kauai is dictated by the weather. In the winter, when high winds hit the island, diving is limited to spots in the more protected south shore of Kauai. In the summer, the north shore opens up, and divers can explore pinnacles, ridges, and crannies enough for a dozen dives. 
If you're new to diving, gear shops that offer rentals and lessons can be found in most spots. Because the best dives in Kauai are usually off-shore, we recommend booking a two-tank dive off a dive boat. Various businesses offer this, with some specializing in small-group dives for maximum safety. 
Find Your Next Hobby
We might only have the space to talk about 5 activities for now, but believe us when we say there really is a ton of things to do in Kauai. If you're eager to find other things you might have a knack for, Kauai's friendly and vibrant community would be a good place to start.
Go find your next hobby – in Kauai, it's just a matter of looking in the right places! We hope you find yourself indulging in one of these recommendations one day. Good luck!
6 Hobbies You Can Take Up in Kauai [Infographic]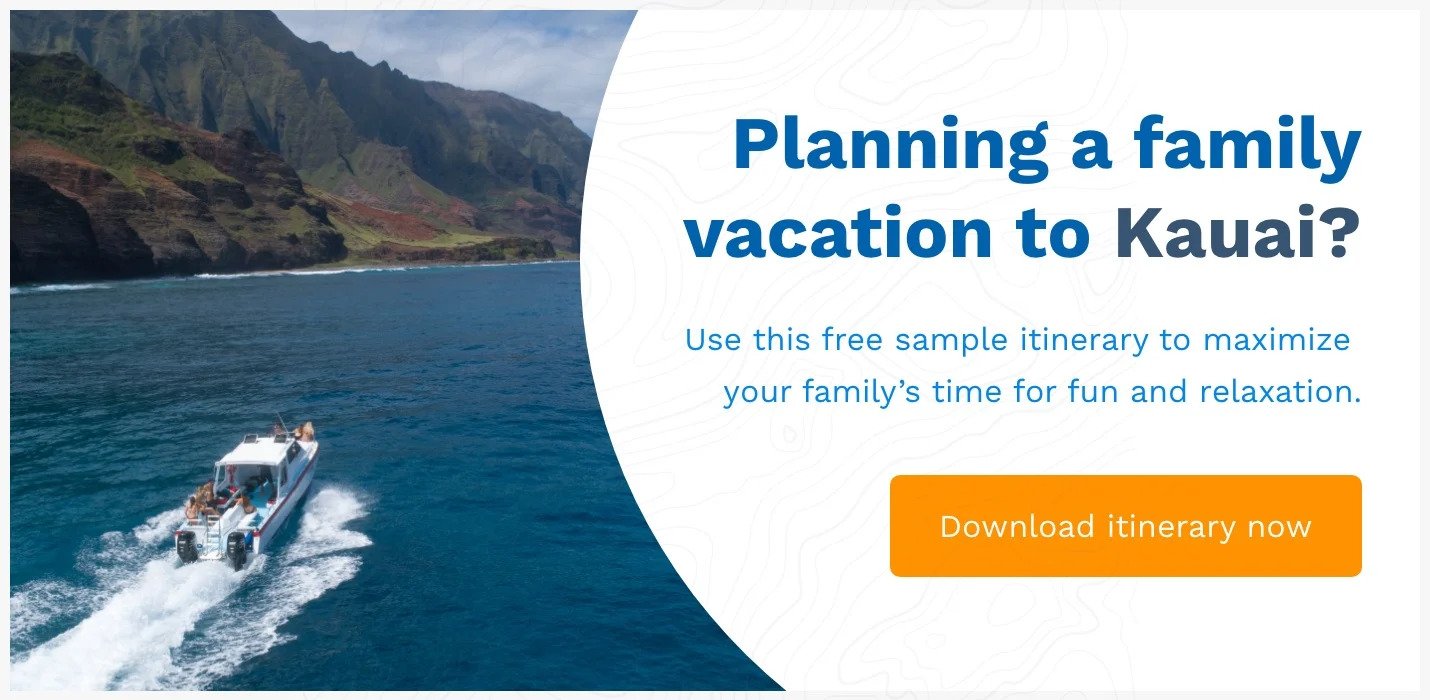 Related Articles
Summary
Article Name
6 Hobbies You Can Take Up in Kauai
Description
There's a wide range of activities you can do in Kauai. If you're planning to visit for more than a week, here are 6 hobbies you can take up.
Author
Publisher Name
Publisher Logo